The Port Street Quality Growth fund is a high active share, value driven, opportunistic equity fund. Its objective is to seek total return based on three core principles that a) protects the purchasing power of principal and the capacity to generate income over time, b) minimizes the risk of principal loss during periods of economic and market adversity and c) attempt to outperform the general market of the long-term. If we execute successfully, then, we believe we should appeal to the investor who is seeking long-term capital growth and lower volatility in down markets.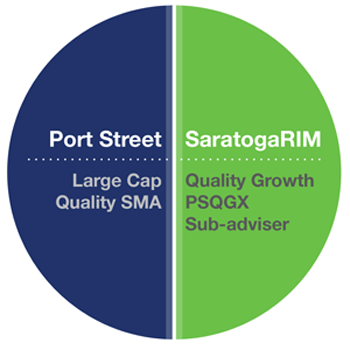 Inv. Manager w/ AUM of $1.9B via Separately Managed Account as of 12/31/2016
Proprietary Quantitative Screening & Valuation Modeling
Long-Only SMA Composite date of 2000
PSQGX Fund Facts (as of 12/31/2017)
Institutional Class Ticker
CUSIP Number
Inception Date
Beta
Sharpe Ratio
Active Share
Minimum Initial Investment
Standard Accounts
Traditional and Roth IRA Accounts
Accounts with Systematic Investment Plans
Subsequent Minimum Investment
Standard Accounts
Traditional and Roth IRA Accounts
Accts w/ Systematic Investment Plans
PSQGX
56166Y529
3/31/2014
0.50
1.23
80.83%
Class I
$2,000
$2,000
$2,000
………
$100
$100
$100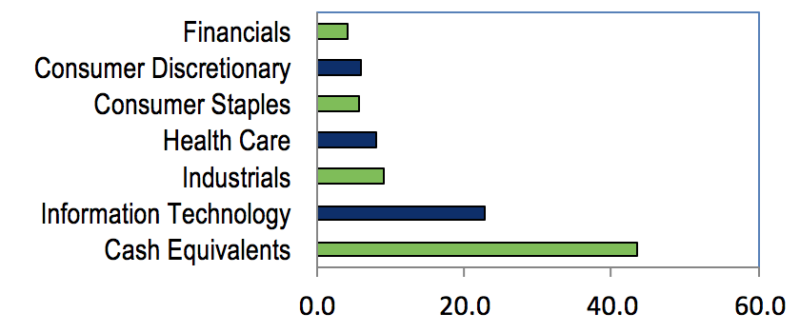 Systematic Investment Plans do not assure a profit, nor do they protect against a loss in a declining market
Fund holdings and sector allocations are subject to change and should not be considered a recommendation to buy or sell any security.